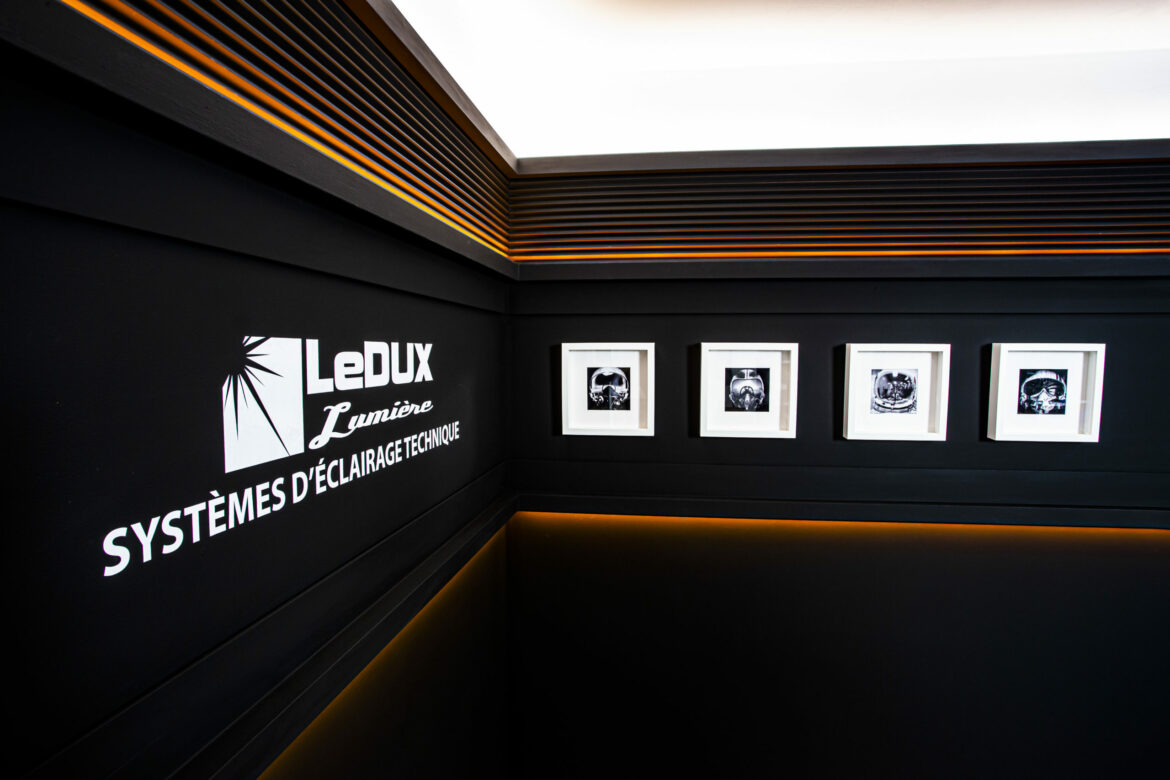 Discover our combinations of indirect lighting cornices.
The modernity of LeDux Lumière linear lighting associated with the charm of an Orac Décor cornice. Here is an ideal solution to create indirect peripheral lighting of great elegance. A system that accentuates the architectural lines while always maintaining a comfortable and cozy light atmosphere.
Below: a triple line in 2700K (ref LeDux 5130W) + 3D wall panel Orac ZigZag, the walls and cornices are painted in Off-Black from Farrow&Ball matte version.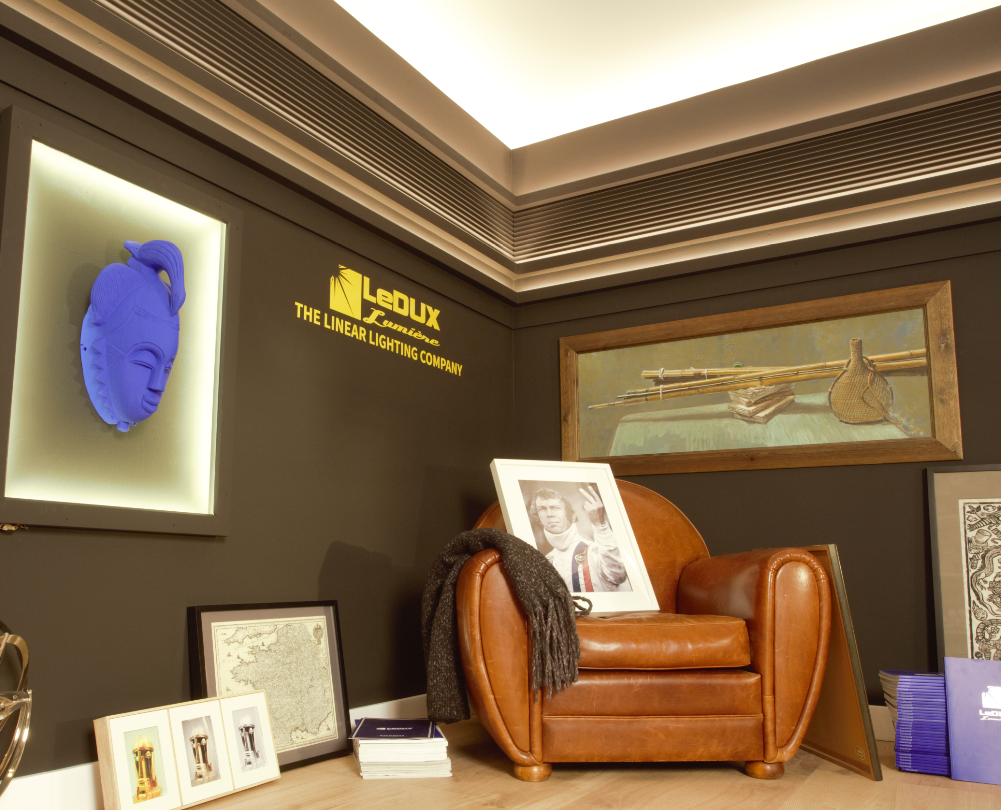 Here a triple line of indirect lighting in 4000K (ref Ledux 5130N) on painting Farrow&Ball Off-Black matte version, a paint that reacts very finely to the colors of the LED ribbons, creating a subtle gradient effect.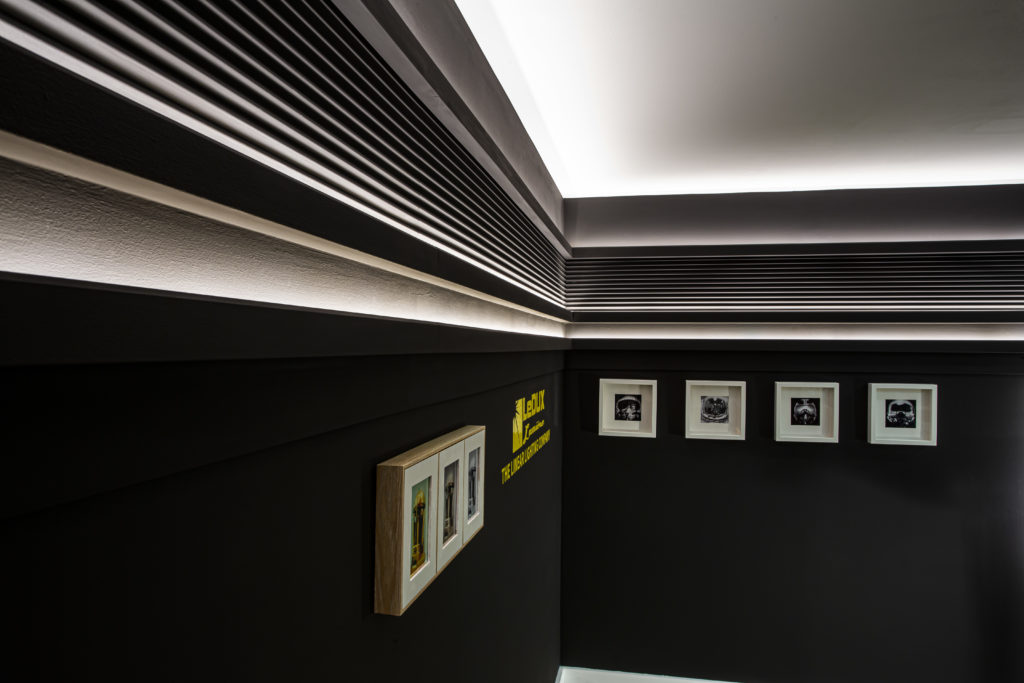 Here below is a double line combined with a cornice positioned halfway up to create a very cozy downlight effect.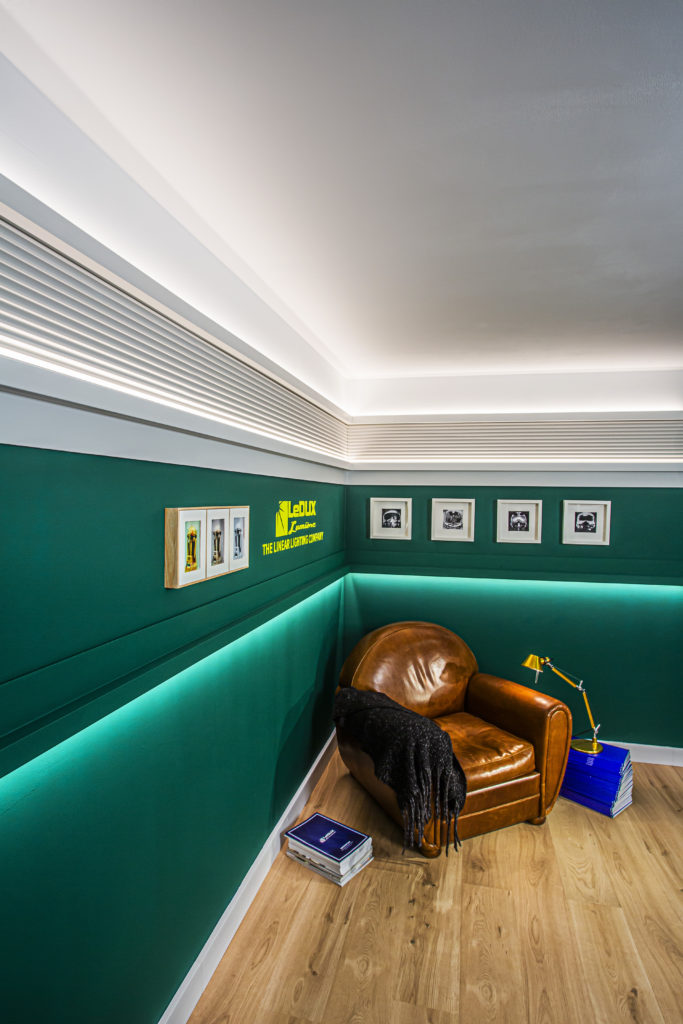 Double cornice in " kaleidoscopic " version, Farrow and Ball Touareg Blue paint. The Artemide Tolomeo lamp completes the decor.

The cornices are to be installed projecting, they can be glued to different types of supports; delivered in white to paint to blend in with any decor.
Would you like more information? Are you looking for a reseller?  contact us
Corniches en polymère, nouvelle solution d'éclairage indirect
Le Profilé Platre Mini ATH pour rubans led, le charme intemporel du plâtre, la modernité des lignes de lumière
Une lumière en OR , LeDux GOLDAMBER, ou ambre doré , quelques exemples.
Un rail pour BA13 spécifique pour créer des gorges lumineuses