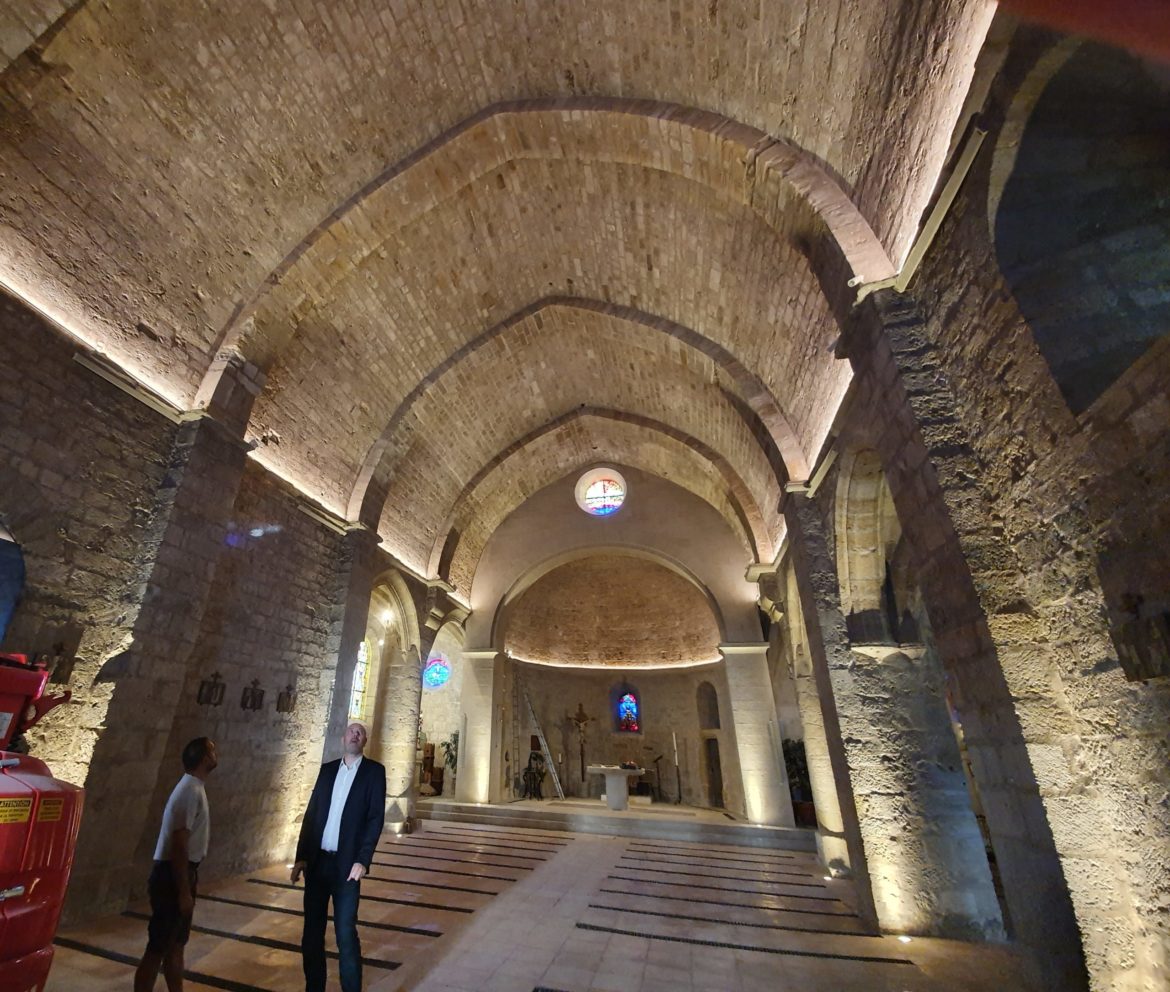 Our linear lighting solutions also find their place in this 12th century church.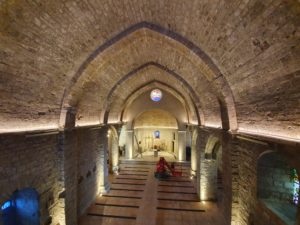 Powerful lines of light all along the nave emphasize the architectural line at the beginning of the vaults.
The circular part at the bottom of the heart has been treated with the same principle.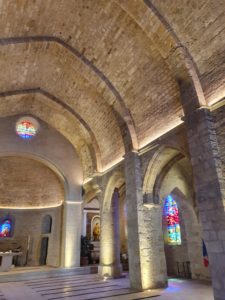 This building and its 1000 years of history shines again.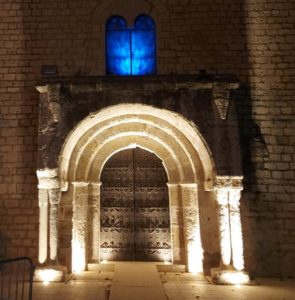 Above is a first image of the treatment of the entrance portal by the use of asymmetric recessed floor units creating this effect of contrast with the intentionally untreated facade.
The blue stained-glass window above the portal is lit from inside.
For the anecdote a scene from the film " Le petit baineur " with Louis de Funès, was shot in 1968 in this same church, which had been renamed at the time with humor " Notre Dame des Courants D'air " .
You want more info, find us on Instagram.  https://www.instagram.com/p/CG2l9UFFRS8/?utm_source=ig_web_button_share_sheet
RE- éclairage, de l'Eglise Collégiale de St Emilion avec LeDux Lumière