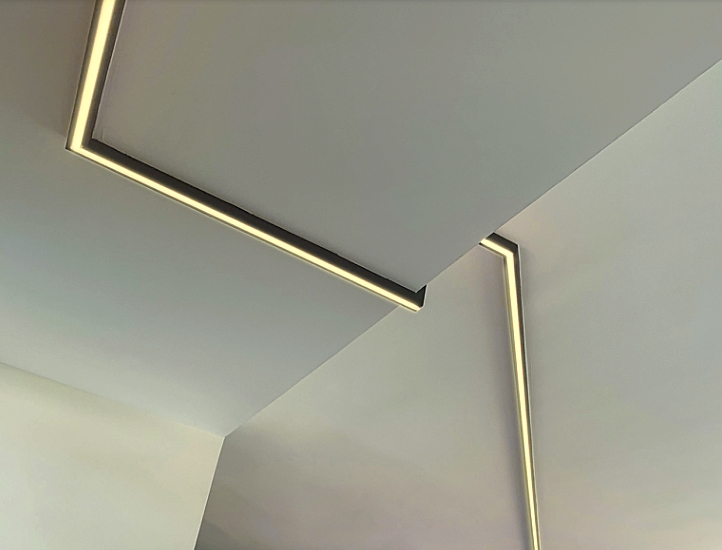 Introducing ILLUMINI, an innovative and comfortable lighting solution that can adapt to all situations.
Lines of light to combine to illuminate and redesign spaces in an unprecedented way.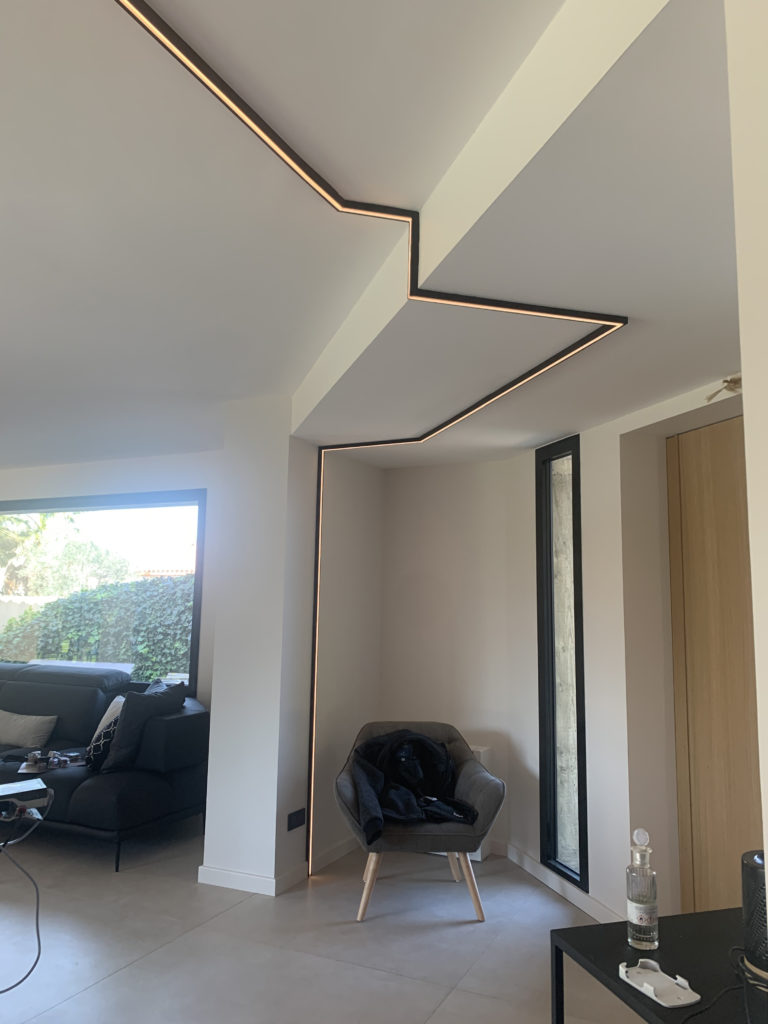 Surface mounting, to be glued or screwed on all types of supports. ILLUMINI is very easy to install. Indeed, the extruded polymer sections are easily cut to adapt to the dimensions of each project. Corner cuts can be re-coated for an absolutely perfect finish.
Delivered in white ILLUMINI can be repainted in the color of your choice to blend discreetly into the decor or to proudly assert its modernity.
To use alone or to combine, INVENT, TRACE lines of light and give free rein to your Creativity.
The solutions are simply endless.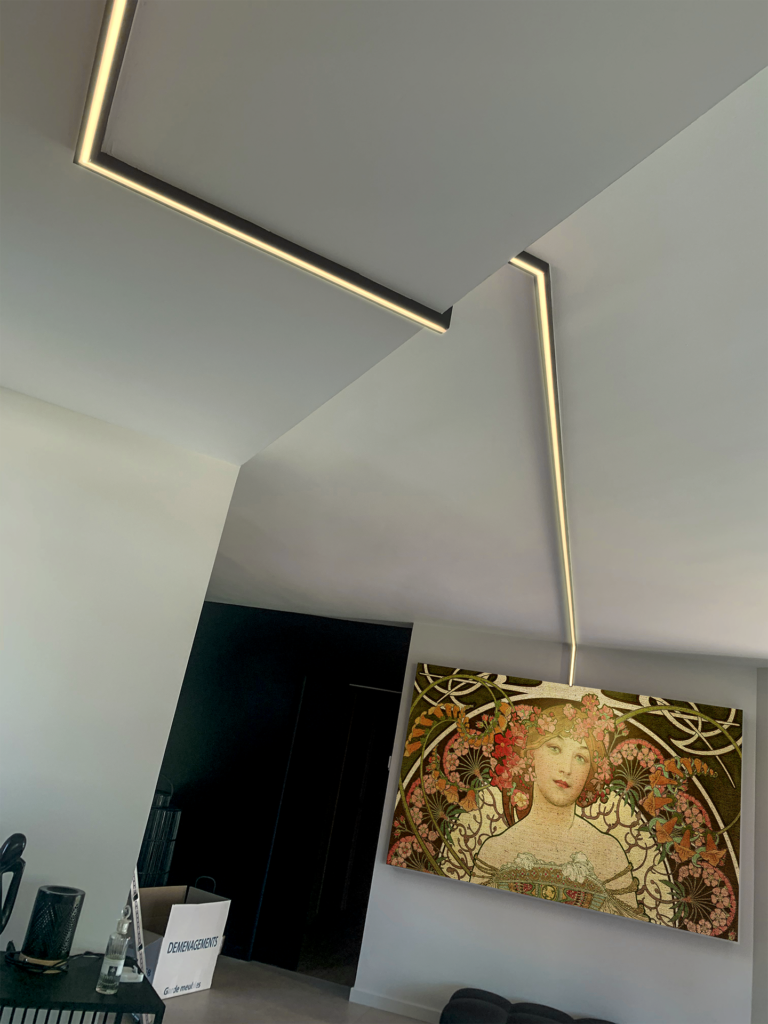 The Light Line ends in an Art Deco Alfons Mucha inspired light box made by De Grandis Lumière, here below the opposite view.
Here are some other images of possible applications of those creative light lines.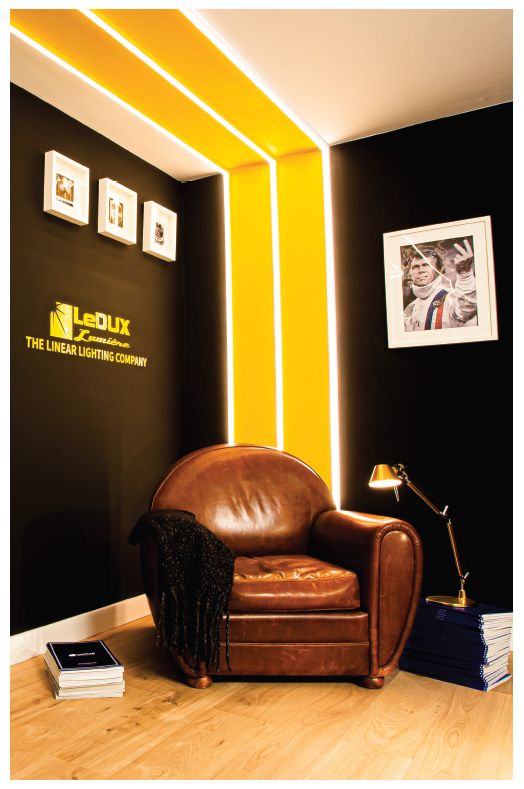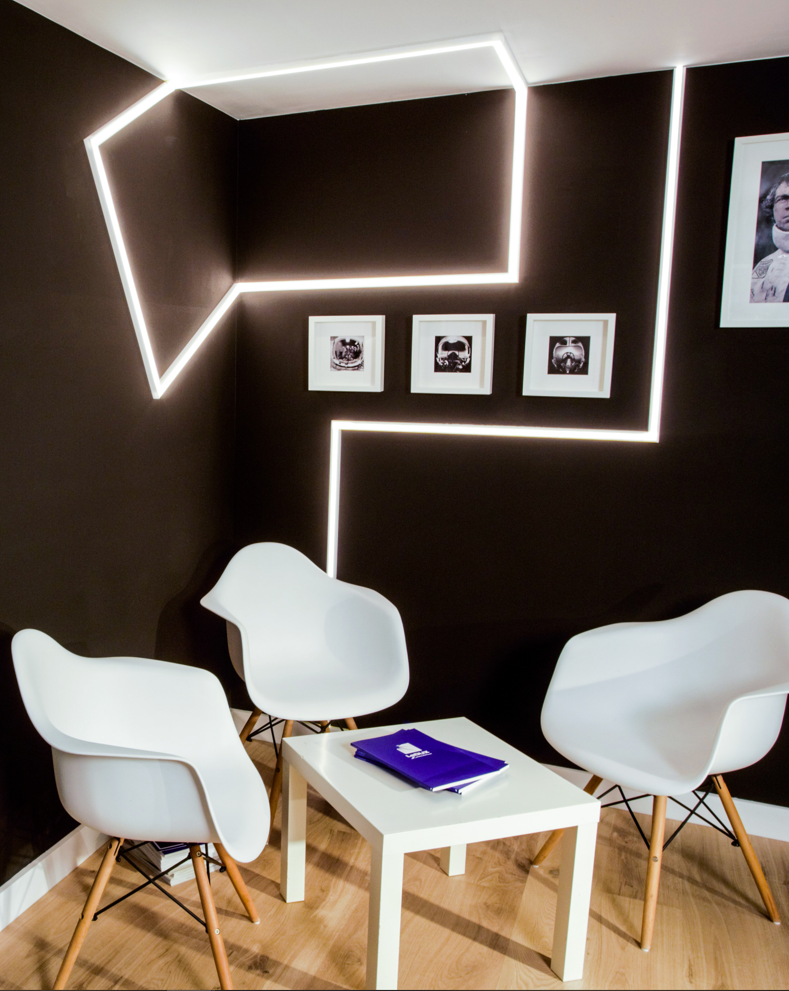 A very very yellow staircase enlighting by ILLUMINI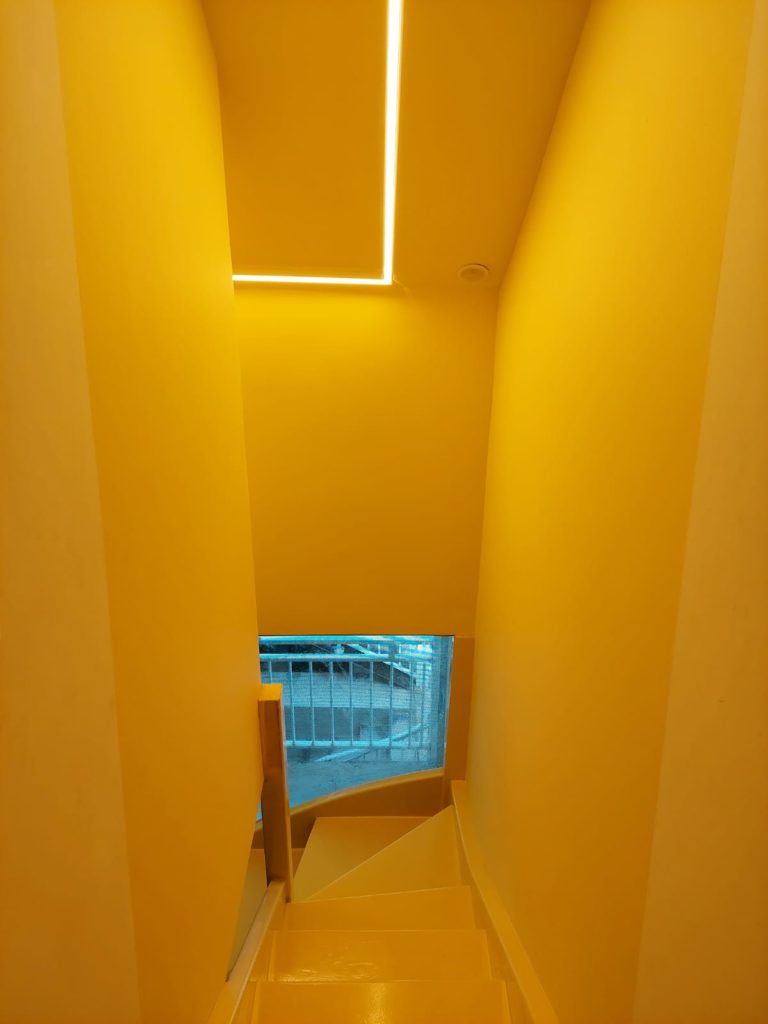 Beyond its simplicity of installation, this solution offers many advantages; such as the possibility of creating lines of light at multiple angles without the need for welding, creating long lines (up to 10 meters from 1 single installation point), a solution that can be dimmable (optional control by RF, Home automation or BP), anything is possible.
We propose 3 complete sets to choose from
=> Pack SIMPLE Illumini 1×10 total of 10 Meters  Ref 8816M
=> Pack DOUBLE Illumini 2×10 total of 20 Meters Ref 8817M
=> Pack TRIPLE Illumini 3×10 total of 30 Meters Ref 8818M (ci dessous exemple)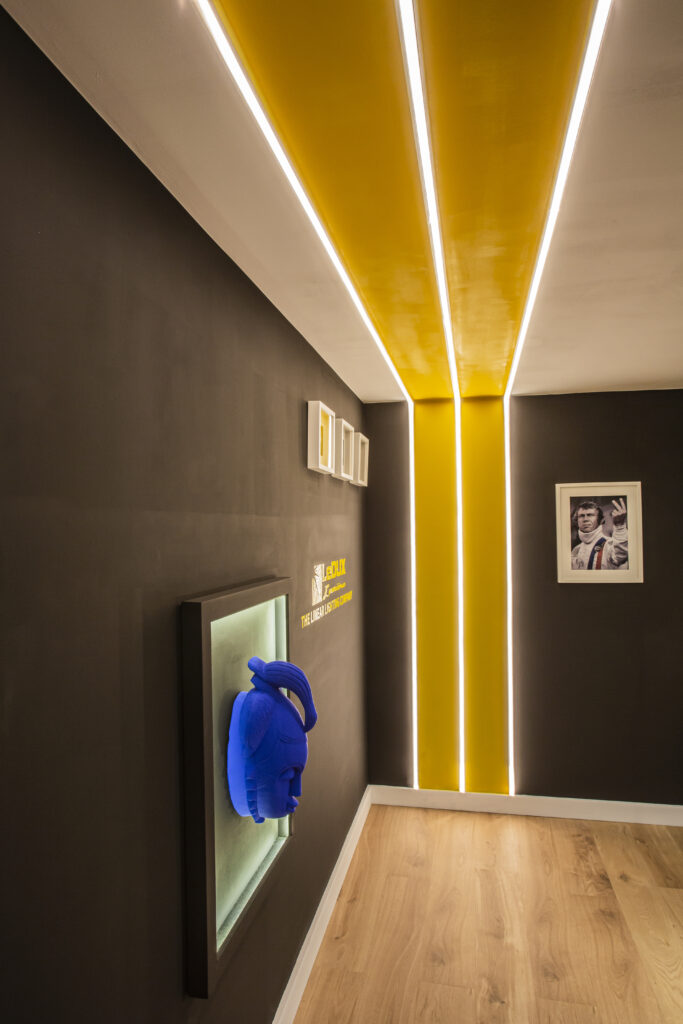 For more infos on our creative linear lighting solutions contact us on info@ledux.fr
Plaster Profile for LED strips, the timeless charm of plaster with the modernity of light lines
VULCAIN, 1800K range, when LED lighting feels like an evening by the fireplace, dicover the very warm white
Combinations of Cornices, an elegant indirect lighting solution