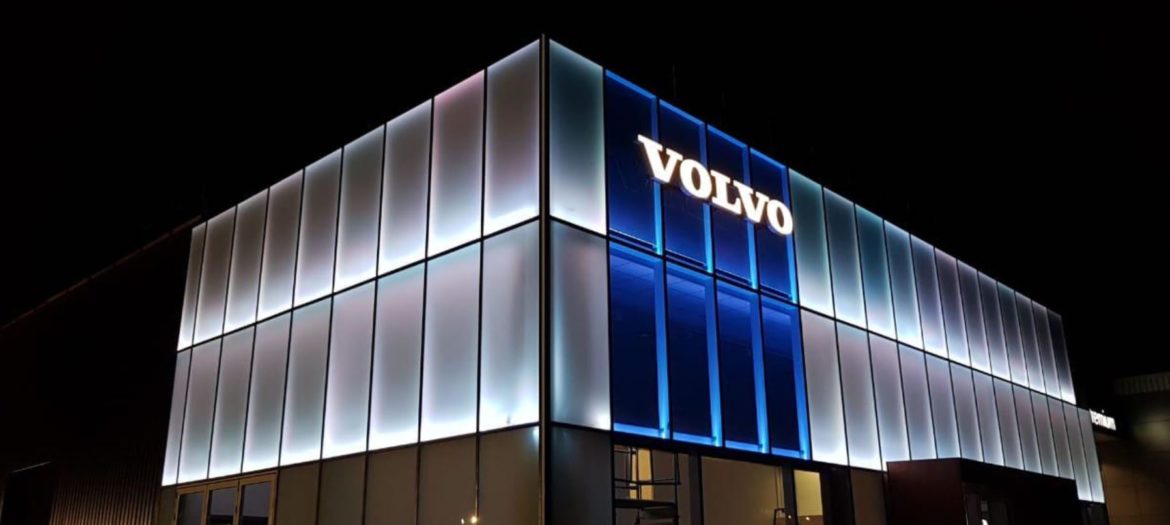 The choice of a resolutly modern design for this car showroom.
A fine work of integration, using DMX lighting control, the LED strips are fitted to the upper and lower part for each section of the frosted glass façade.
The LED Strip used for this project is our Superlong 120 series ( Ref : 5153C , 5000K, CRI90, 20 meters , 1400Lum/m , 36 Volt) ; it allows a set up of 40 meters of LED Strip light lines from a single PSU point.
Sometimes it does not take much to create a resolutely 21st century atmosphere !
Any questions ? contact us