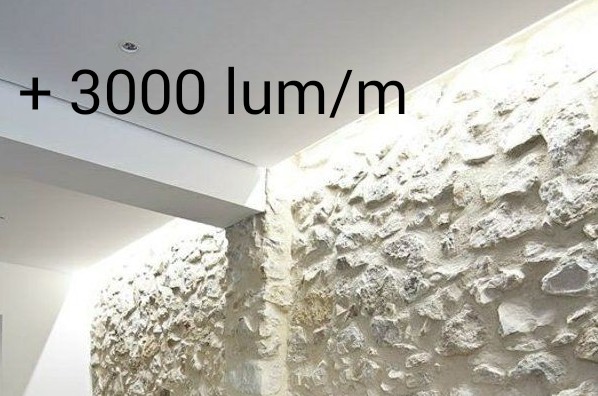 Ledux Lumière is expanding its range of high-power LED strips with the arrival of the  ULTRA BRIGHT PREMIUM Series.
This LED strip delivers a light output of more than 3000 lumen per meter, equipped with 240 led per meter to provide a very linear and powerful light line.
This is a great solution for creating powerful direct lighting effects out of a very compact lighting fixture, it will also fit any indirect lighting installations requiring a strong light output.
2 color temperature now available :
* 2700K CRI 90 3050Lum / M order code 5163W2
* 4000K CRI 90 3150Lum / M order code 5163W2
Technical specs below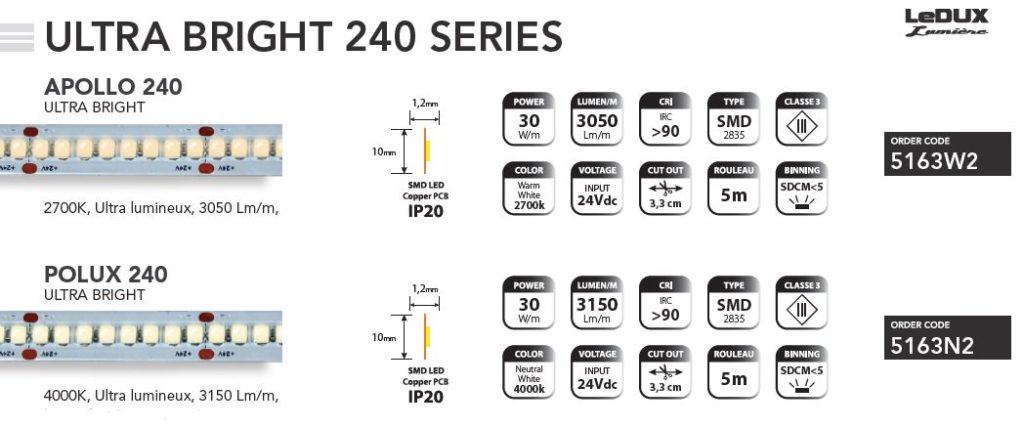 Do you want more infos ?