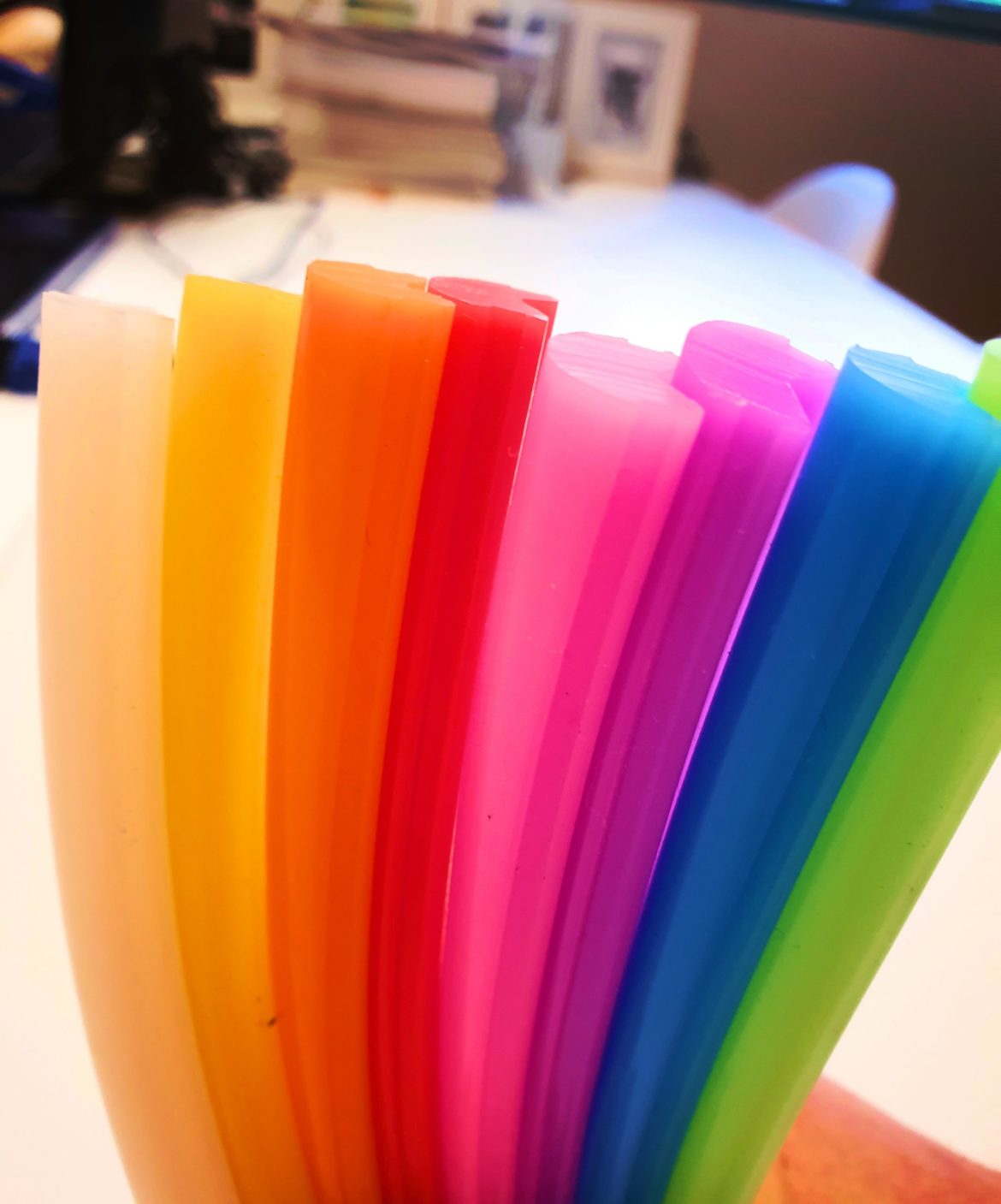 The range of GUMMY GUM silicone diffusers widens with the arrival of the color collection.
8 new colors to use alone or to combine with other colors to create colorfull atmospheres. Straight colored light lines with intense and perfectly uniform shades.
The GUMMY GUMs accommodate any type of led strip and are adaptable to all profiles for led strip of approx width of 12mm wide.
Compatible with LeDux Lumière profiles, references: 5612P, 5642P, 5622P, 5652P Sold in rolls of 10M, these beautifully rounded tart colors diffusers come as candy to replace conventional diffusers. A summer breeze blows on the linear lighting.
Below the complete collection equips the profiles ref: 5642B anodized black creating a graphic and original effect.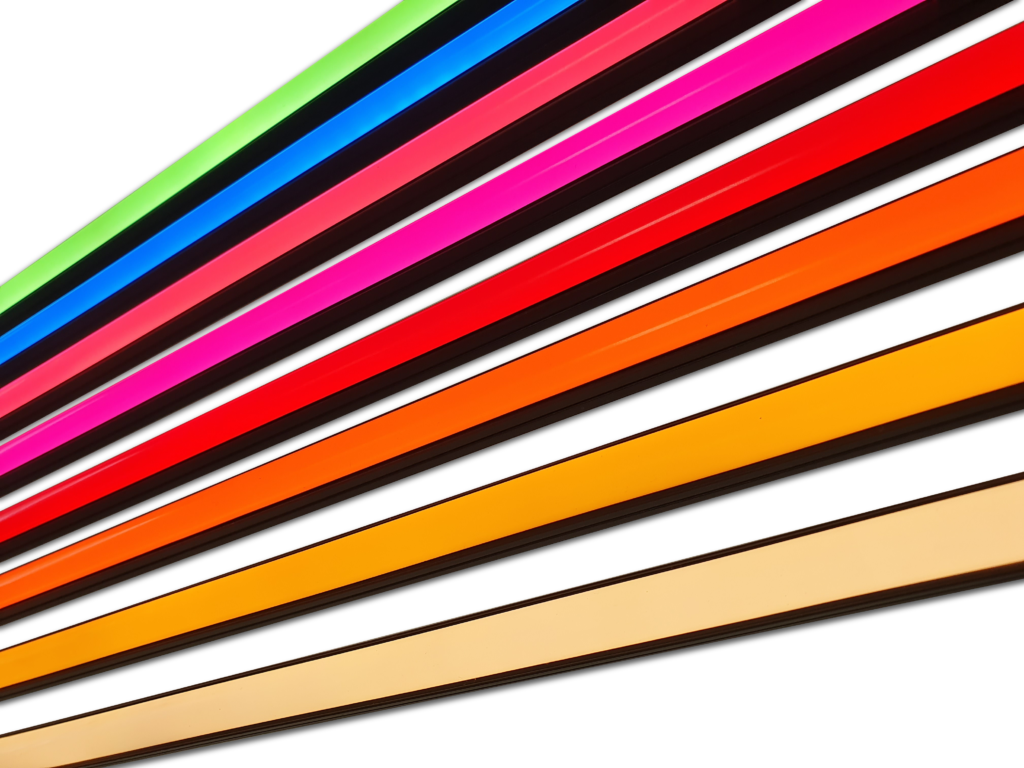 Here are the different colors available from top to bottom :
Viper Green  code 5725GH
Deep Blue  code 5725GG
Deep Purple  code 5725GF
Pinkish Pink  code 5725GE
Big Red  code 5725GD
Amber Magnifico  code 5725GC
Golden Star  code 5725GB
Mister White  code 5725GA
Full Rainbow Color Pack (full 8 colors set) code 5725FF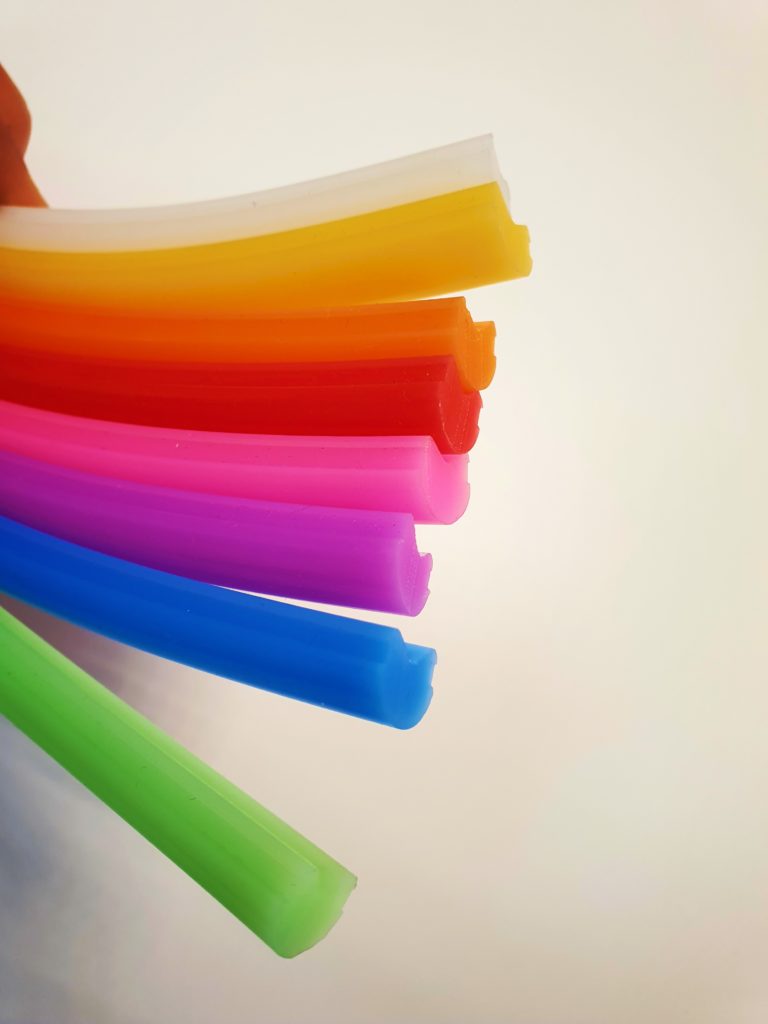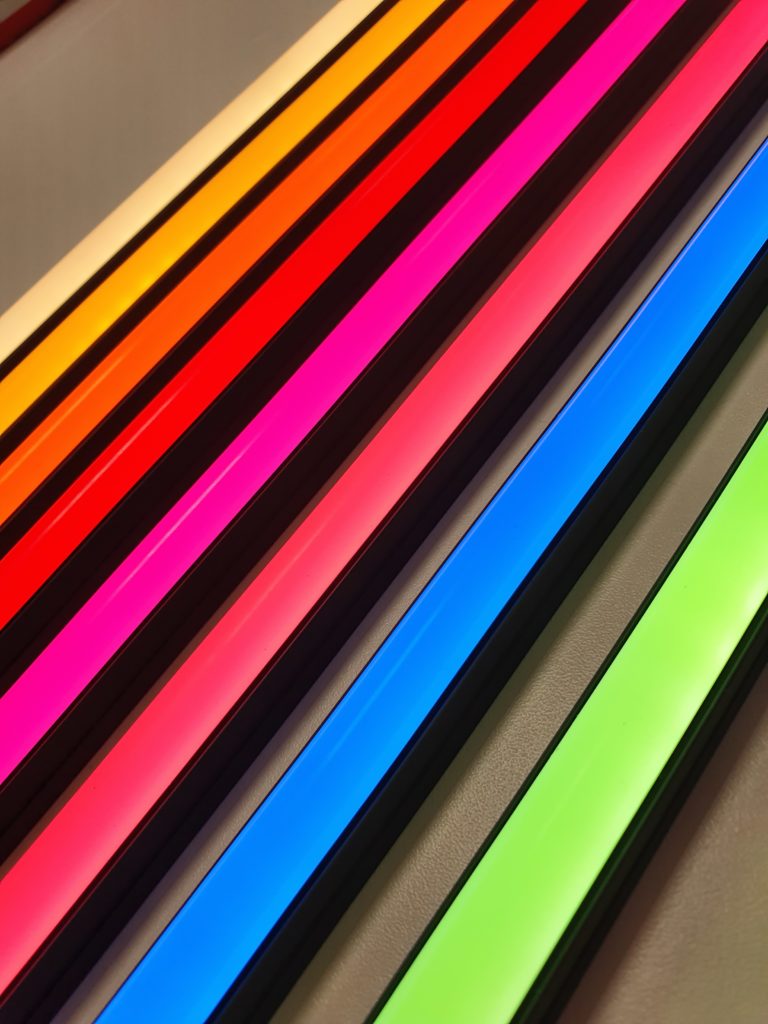 A solution which will particularly satisfy the requirements of designers looking for offbeat, innovative and robust solutions.
Creating amber or colored atmospheres becomes child's play with the new Gummy Gum diffusers!
If you want more information contact us by clicking here
Plaster Profile for LED strips, the timeless charm of plaster with the modernity of light lines