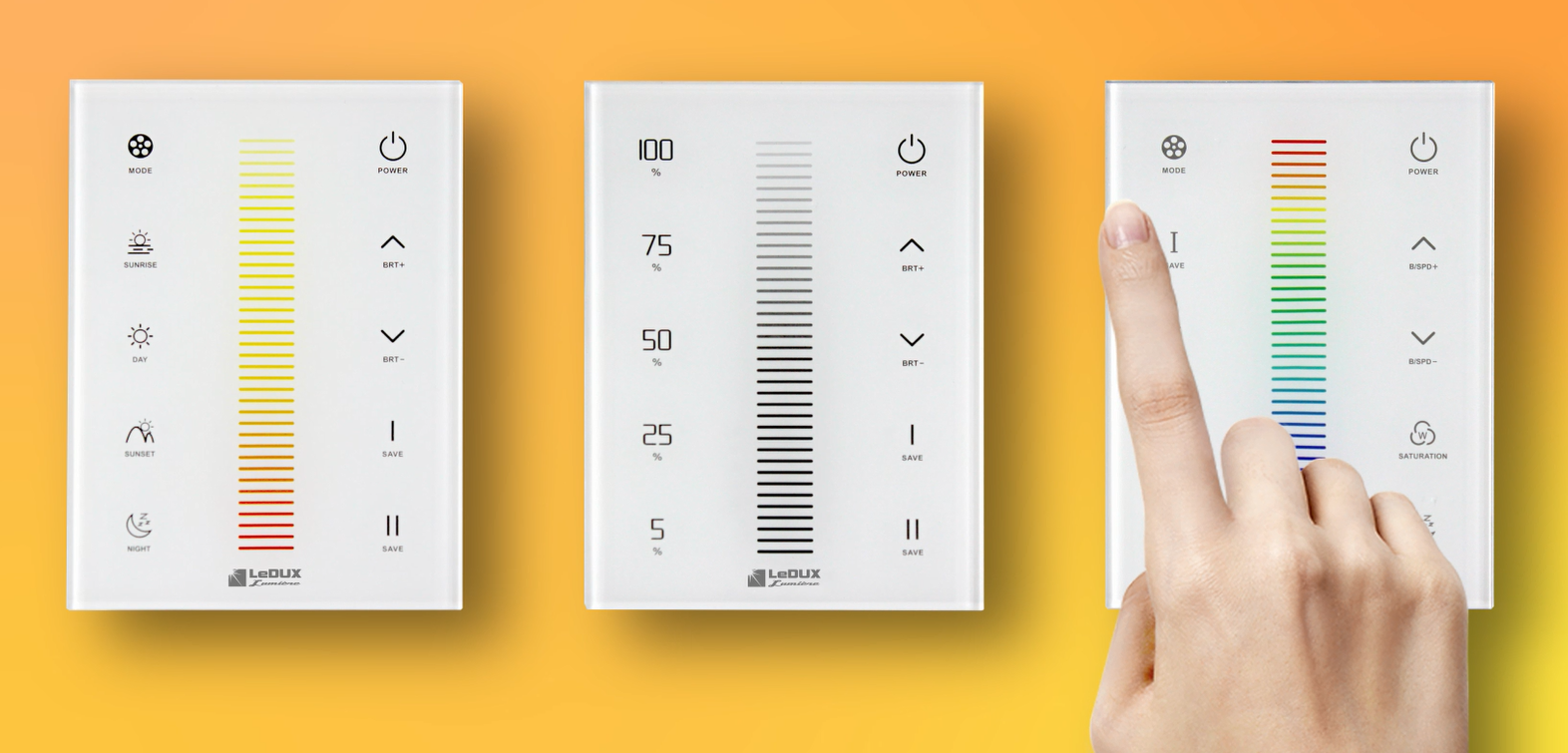 Discover our new range of tactile wall controllers for led strips.
Take control of the light and control your moods with your fingertips.
Control by radio frequency or wired control to the DMX protocol, these new controllers know how to do everything.
4 solutions
White gradation
UXI order code 5421XX
Dynamic white control with room presets
UXII order code 5422XX
RGB color control with scene memories.
UXIII order code5423XX
Not to mention the awesome color + white RGBW controller with zone management and scene memories.
UX.8 order code 5426X
Already available