Industrial and Logistics Applications.
Commercial Solutions Specific Large Surfaces.
LeDUX Lumière offers you its expertise in the field of technical lighting for industrial and commercial applications.
LED light sheath, high power lighting, commercial lighting. All these solutions are at LeDUX Lumière.
Industrial and Logistics Applications
Low consumption, Low maintenance, focusing of luminous flux, control of glare; lighting systems with LED sources are the new players in industrial lighting. Improved working conditions, fast return on investment.
Detection systems, warehouse lighting, logistics bases, gymnasiums and parking, very high efficiency sources, the most efficient solutions on the market are at LeDUX Lumière.
Specific LED Lighting for supermarkets
For a large area a transition to LED lighting obviously allows energy saving and maintenance but also allows and above all an improvement of the general atmosphere of the point of sale and enhancement of the products on the gondolas.
The goal is not only to replace conventional solutions with an LED solution, we suggest you change to a lighting, more beautiful, more durable, more aesthetic, more economical, but especially more sales and simply more modern.
A measurable and accurate return on investment.
Relamping tube LED or integration of high performance LED lighting, all these solutions are at LeDux Lumière.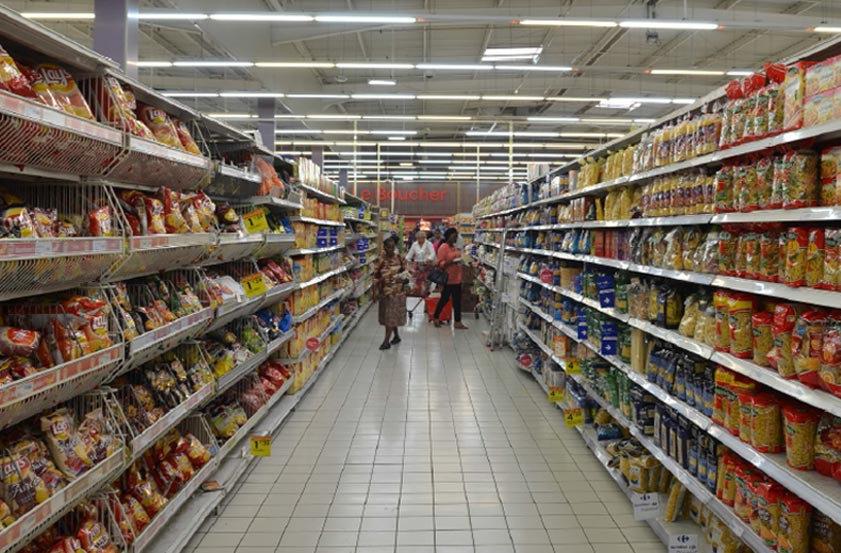 Before / After
Compare the result
A relamping LED Tube succeeds in a hypermarket.
These photos were taken with a Nikon D7000 -f5.6 -1/50 speed – ISO 400
They are guaranteed without retouching.