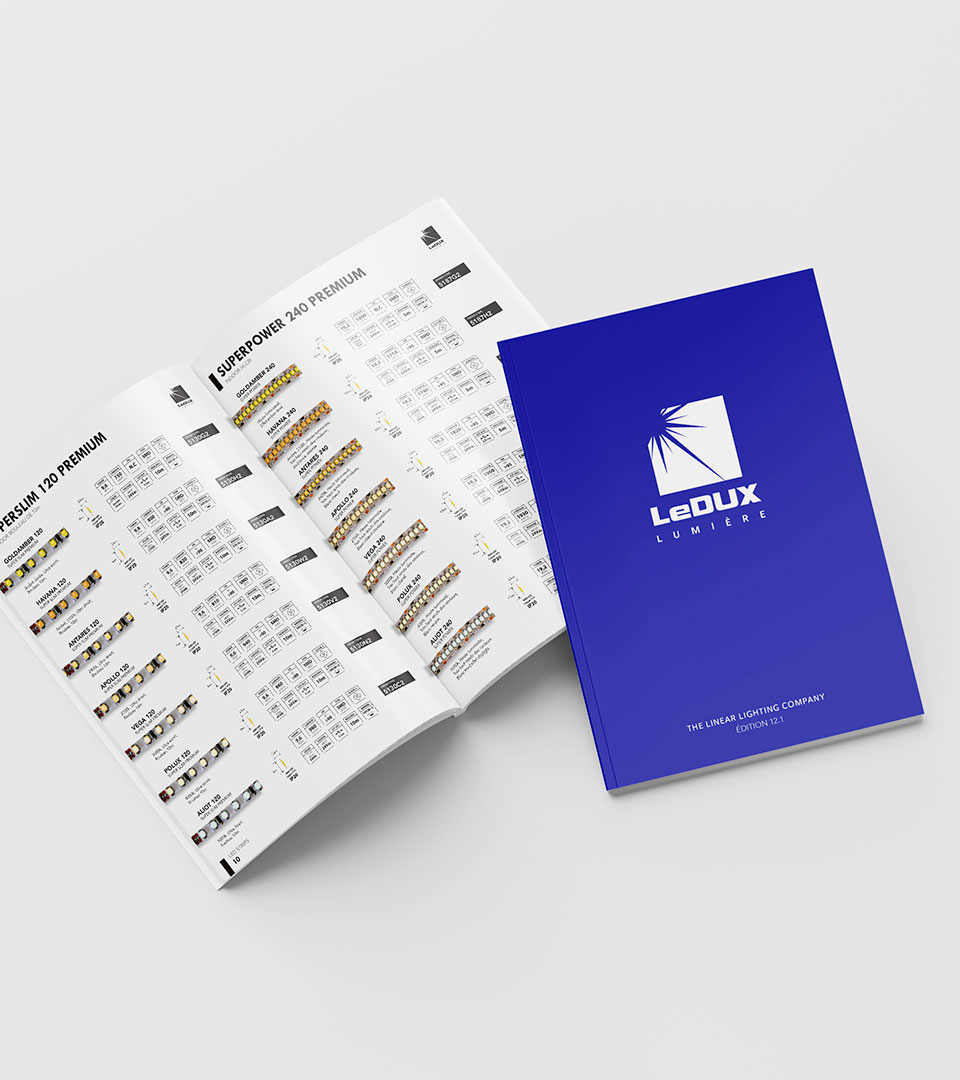 New LeDUX Lumière General catalogue 12th édition. 
180 Pages dedicated to linear ligthing. 
With more than 500 specific and combinable products, we offer a very wide range of linear lighting solutions, to create any light line indoor or outdoor.
Our linear lighting systems offer a horizon of new solutions for lighting designers. Direct or indirect flows, backlighting, light tubes, everything is now possible to create modern and unique premium lighting atmospheres.
For more information, to receive our catalog LeDux Lumière 2021, please contact us.
We will get back to you quickly.
For more information on these products contact us by clicking this link.
PRO DECODER DMX. The new 5-channel DMX decoder for LED strips that can do it all!