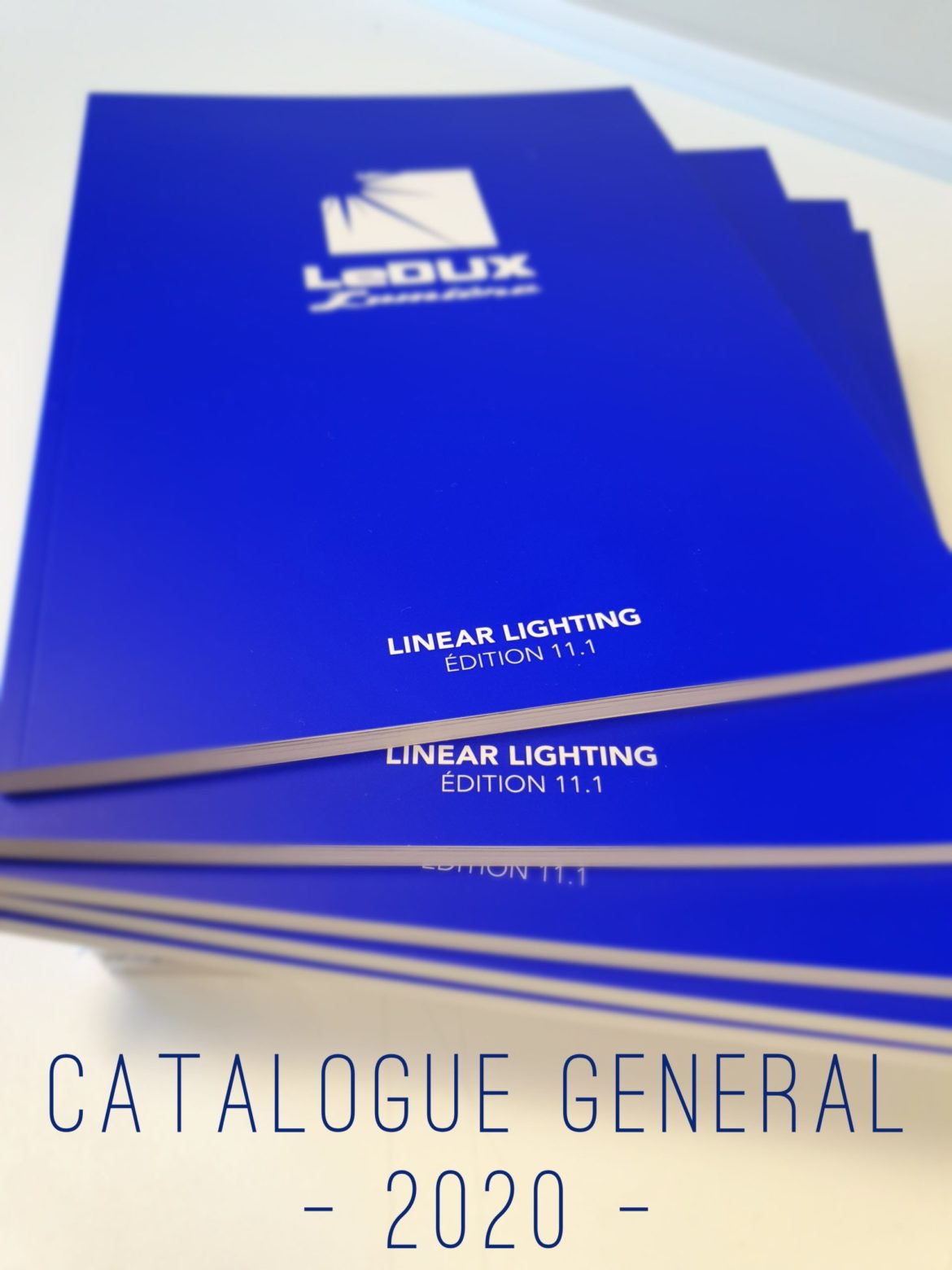 Here it is all fresh and beautifull!

Introducing the newest edition of the Ledux Lumière Linear Lighting catalog.

Everything you need to create light lines is in the 11th edition of the LeDux Lumière catalog.

This 2020 edition proudly wears a Blue Klein cover known as `` IBK '', and as always offers its share of new products and innovations in the field of linear lighting.

This catalog is above all a technical tool exclusively dedicated to linear lighting, sources and accessories. It is for the use of lighting professionals who seek reliable technical solutions to meet their requirements and precise technical information for easy project planificationWhat's fresh ? :

*51 new references for endless linear lighting solutions.
*A wide range of 20/25 or 30 meter long LED strips. To create very long and powerfull light lines for either indoors or outdoors situations, always at low voltage.
*New modular plaster profile solutions that can be integrated for LED strips, combine the timeless charm of plaster with the modernity of LED strips for unprecedented results. Clic here for more infos on our plaster profiles for led strip.
*An enlarged offer of architectural profiles for led strips, to integrate your lighting into the heart of the matter and create modern and comfortable atmospheres.
*A large choice of indirect lighting corniches systems for led strips which you will soon be able to do without.
*In the field of RGB and RGBW linear light sources we now offer a large range of innovative solutions, such as narrow RGB led strips, 10M rolls for indoors and outdoors purposes but also high power solutions for dazzling and flicker free color effects.
*8 colorfull silicone diffusers to recreate the effect of a vintage neon style, a perfect solution for layout.
*Last but not least the beautiful and very chic new Led strip remotes controls collection from our new Vortex Evolution series, an elegant range of remote controls for LED strips, to take control of the light while remaining elegant.

Contact us at info@ledux.fr to receive your download link of this catalogue. 

We hope you will like it !

What is the International Bleu Klein IBK color?